The town that's found a potent cure for illness – community
The town that's found a potent cure for illness – community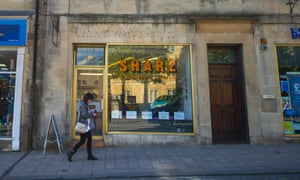 It could, if the results stand up, be one of the most dramatic medical breakthroughs of recent decades. It could transform treatment regimes, save lives, and save health services a fortune. Is it a drug? A device? A surgical procedure? No, it's a newfangled intervention called community.
What this provisional data appears to show is that when isolated people who have health problems are supported by community groups and volunteers, the number of emergency admissions to hospital falls spectacularly.
Read The town that's found a potent cure for illness – community by George Monbiot at The Guardian.