Electric Cars 101: The Answers to All Your EV Questions
November 20, 2017 at 11:48 am Leave a comment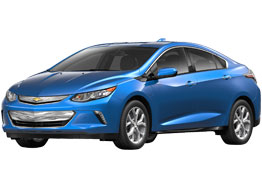 Once a high-tech novelty, electric cars are becoming increasingly common. In fact, several models from mainstream brands have now been sold for years. But many consumers have limited exposure to electric vehicles (commonly known as EVs) and may have many questions about whether an electric car might fit into their lives.
This guide is a basic primer that can help you determine whether going electric is the right move.
Read Electric Cars 101: The Answers to All Your EV Questions at Consumer Reports.
Entry filed under: Energy, How-To, Sustainable Transportation.