Citi report: slowing global warming would save tens of trillions of dollars
September 2, 2015 at 10:16 am Leave a comment
Citi Global Perspectives & Solutions (GPS), a division within Citibank (America's third-largest bank), recently published a report looking at the economic costs and benefits of a low-carbon future.
"What is perhaps most surprising is that looking at the potential total spend on energy over the next quarter century, on an undiscounted basis the cost of following a low carbon route at $190.2 trillion is actually cheaper than our 'Inaction' scenario at $192 trillion."
This conclusion soundly refutes the main argument against climate action – that it's too expensive, with some contrarians even having gone so far as to claim that cutting carbon pollution will create an economic catastrophe. To the contrary, the Citi report finds that these investments will save money, before even accounting for the tremendous savings from avoiding climate damage costs.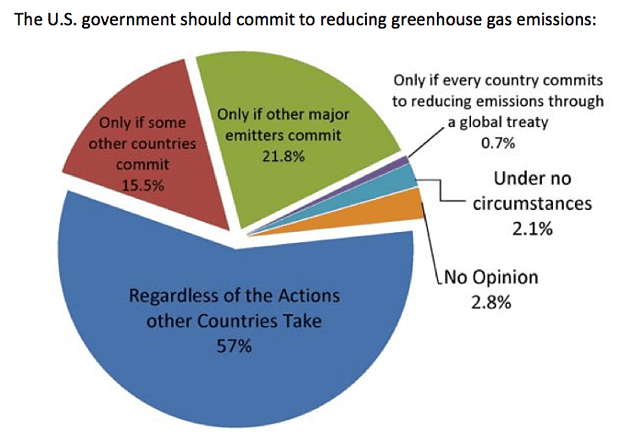 Read the full article HERE on The Guardian website.
Entry filed under: Carbon_Emissions, Climate, Economy, Investment.