Reforest Our Future
Reforest Our Future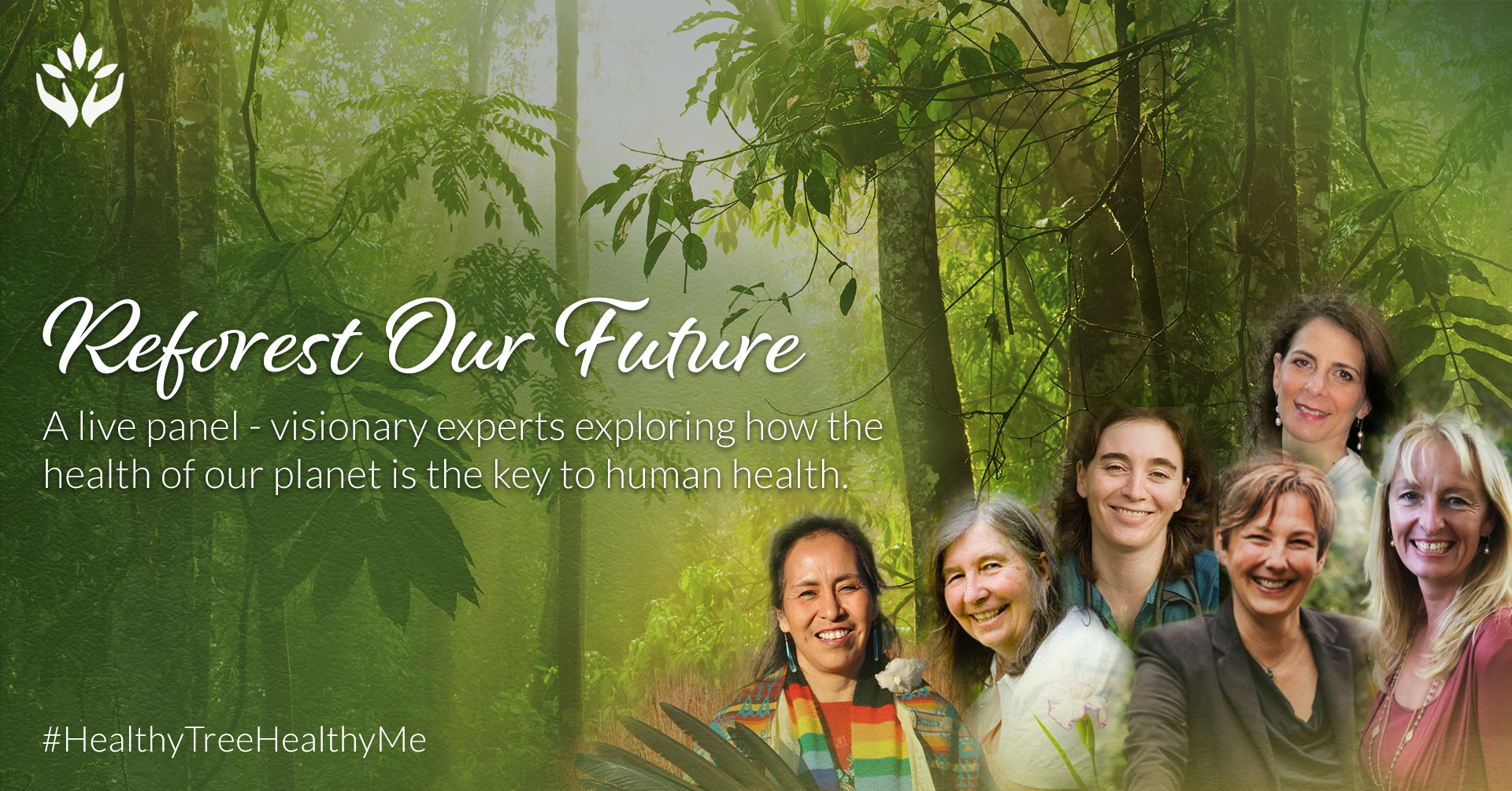 There are only three months left of 2020, a year that has challenged us all to question so much of what's happening in our world. How do we create a healthier, more just future for us all? We're bringing this discussion to the fore so we can all learn more about the direct links between the health of our planet and human health.
On the 27th October 2020, you're invited to a live panel event, hosted by TreeSisters Founder, Clare Dubois. The intention for this event is to hold an inspirational and informative conversation that combines the wisdom of amazing women in the face of the unfolding chaos, so that we can offer perspectives, hope, possibility and knowledge with which to feel more empowered.
We're bringing together expert opinions from: regenerative business, reforestation, botany and forest health, and community action. Our guests include Woman Stands Shining (Pat McCabe), Dr Kinari Webb, Diana Beresford-Kroeger, Jayn Sterland and Osprey Orielle Lake.
How can I join the event?
Reserve your seat on our website. We have a limited number of seats available for this event, that's why we are letting you know about it first!